Gembrook is close to natural beauty and surrounded by history. A selection of quaint shops of eateries and restaurants cater to most tastes. If a day is not enough stay in one of the various Bed and Breakfasts.


Nestled in the Dandenong Ranges, just one hour's drive from Melbourne, you will find Gembrook.

Gembrook was first settled by Europeans in 1873. Timber felling was carried out to prepare land for farming. Saw milling became the main industry when Puffing Billy Railway came to Gembrook in 1900.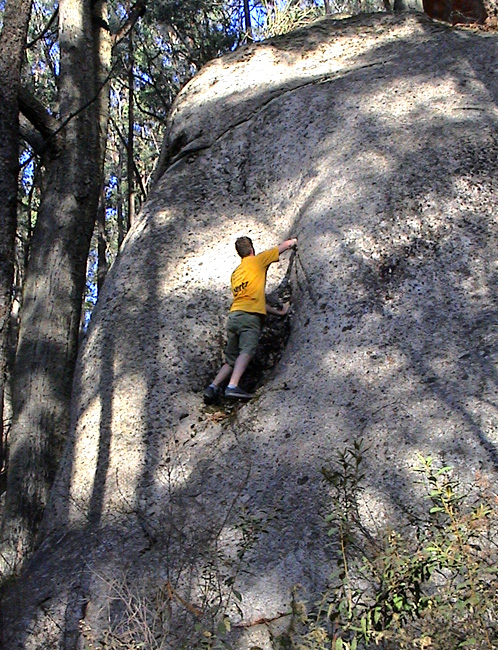 In Gembrook today, potato, grape, chestnut and flower farms create a patchwork landscape, often with magnificent views of the distant blue ranges. Visit the historic Kurth Kiln, and Bunyip State Park just 7 kilometres from town, the perfect setting for a bush BBQ!

Enjoy the embracing freshness of the bush while bushwalking, horse riding or camping (4WD and trail bikes are permitted in designated areas). You may be fortunate enough to see a wallaby, wombat or lyrebird.

In town you can visit the Motorist Museum, old fashioned lolly shop and ice cream parlour, antique shop, gift shops and a range of eateries to cater for all tastes. Five minutes walk from the village will find you in the Bushland Park, where a stroll along the nature trail will dwarf you among the untouched forest of towering mountain ash.

For a family picnic and a chance to relax, enjoy the gardens of JAC Russell Park, adjacent to Puffing Billy Station. For family activities, undercover BBQ facilities and wheelchair access, visit the Playground and Skate Park at the top end of town. Here children can skate and ride safely on concrete paths.

If a day is not enough stay in one of the various Bed and Breakfasts. Four star romantic hideaway B&Bs are available as well as motel accommodation. One of the highlights of the year for Gembrook and Puffing Billy is the Kids Fun Run with Thomas' held in October each year. The historic Puffing Billy steam train visits most days, please phone to confirm days and times.

Gembrook... relax here and enjoy yourself!
Article Source:
PlanBookTravel™
Planbooktravel.com.au is one of Australia's leading location-based information and mapping sites. The site brings together interactive maps and town information, allowing users to research, contribute, review and rate content and build personalised folders for their own use or to share with others.