Nature is kind to gardens and gardeners in autumn, because the temperatures are mellow and the rain is returning to gently add moisture to dry soil. It's easy to be outdoors – there is plenty of sunshine and some great visuals of spectacular autumn foliage and flower displays.
Autumn is also the time for outdoors housework: it sets the garden up to weather the winter and come back to life easily in spring. There are several tasks that make a great difference if you can do them this month including weeding and mulching, soil rejuvenation and lawn restoration. It is a great time for installing and maintaining paths and paving areas so that they are easily accessible areas in winter.

1. Weed & mulch
By pulling out spent annuals and any weeds that are trying to set seed around your garden for next year, you get an instantly tidier look. By adding mulch where you've cleared around the plants you reduce the ability of new weeds to grow. Mulch has additional benefits such as keeping the roots protected and warmer in areas where frost can lie on the ground and even water dispersal, this avoiding winter ponding in the garden.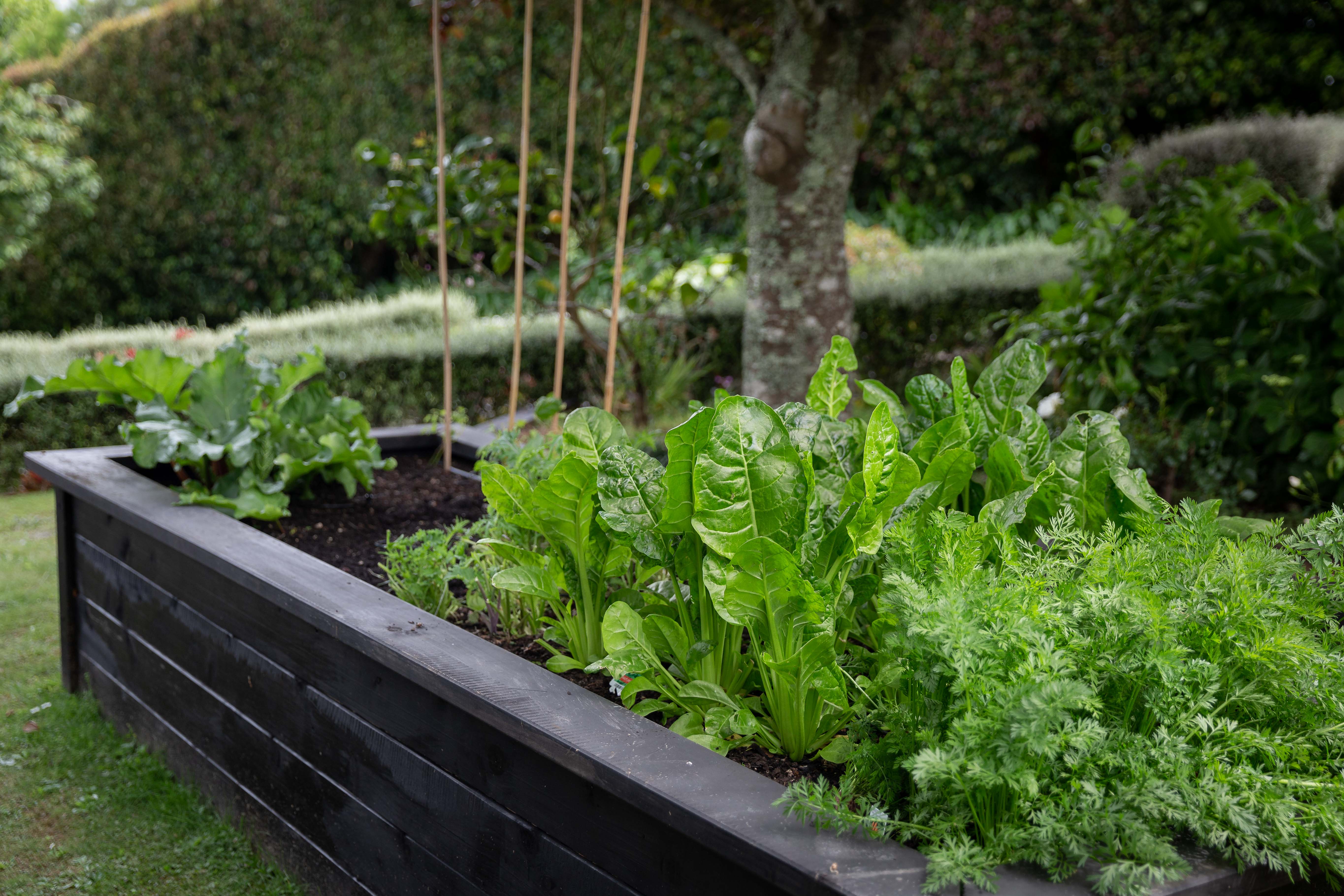 3. Raised garden beds
After big seasonal productions of flowers and vegetables many gardens have sad-looking soil that is cracked and hardened during the rigours of summer. Put in new layers of Garden Mix into raised beds and dig Compost through the garden. This enlivens the soil and helps break up clay, allowing for plants to thrive better as soon as spring returns.

4.Lawns
Lawns bear the brunt of hot dry summers and now is the time for some serious lawn therapy. If it appears dry and straw-like use a lawn scarifier to remove thatch, then apply a quality lawn fertiliser to condition the lawn and get it looking strong ahead of winter. It's also a great time to sow lawn seed and for New Zealand conditions Tournament Blend seed produces a n attractive, but hard-wearing lawn that is good for most purposes. New lawn areas can be established prior to sowing by levelling and filling with Premium topsoil topped with a light layer of Ultra Lawn Mix.

5. Pathways
Besides helping the homeowner to get from A to B in their section, paths can help divide areas and offer access to focal points in the garden. Making a path can be as simple as laying a good base mix, such as GAP 7 or GAP20, then spreading a favourite pebble or stone over the top for instant effect. For a very a natural-looking path try a layer of bark or decorative wood chip amongst plants.

5. Paving
Paved areas allow homeowners to extend the indoors out and enjoy the benefits of a moderate climate for most seasons of the year. Autumn provides an opportunity for homeowners to undertake paving work and there is a wide range of modern pavers to choose from to complement house exterior colours. Lay GAP7 or GAP20 and compact it, then layer over Paving Sand smoothing evenly. You can lay pavers over this base, tapping lightly into place with a rubber mallet. Where paving isn't possible due to site coverage limitations there are brilliant solutions areas that require permeable surfaces. The NZ made Jakmat system is easy installation and allows a range of pebble looks to be placed in the mat system, instantly cresting a beautiful effect.
However you choose to work in your garden this April, it can be a truly enjoyable time with great visual results.